Haw River Assembly protects the Haw River Watershed.
This includes nine hundred and twenty miles of streams feeding into the Haw along the 110 miles of the river, the 14,000 acres of Jordan Lake, and the plants, animals, and people who depend on the river.
The Haw River Assembly started back in 1982 and we've been going strong ever since! We have over a thousand members and volunteers that live in the 8 counties that are part of our watershed – Guilford, Rockingham, Caswell, Alamance, Orange, Chatham, Durham and Wake (and a tiny bit of Forsyth where the headwater springs start).  We are a leading advocacy voice for clean water and stronger protections for the Haw River and Jordan Lake and the tributaries that feed them.  Volunteers help us put on an annual river program for 4th graders, take part in our stream monitoring project, clean up trash from our streams and much more. Our Haw Riverkeeper leads the fight against industrial contaminants, sediment and nutrient pollution in our waters, and the new threat to Alamance and Rockingham counties by the proposed MVP Southgate pipeline. We won't back down in our work for clean water, and we hope you will join us! Our work is made possible by the support of our volunteers and membership donations. Join us in protecting this beautiful and life supporting resource.
News
Read more...
0 comments
---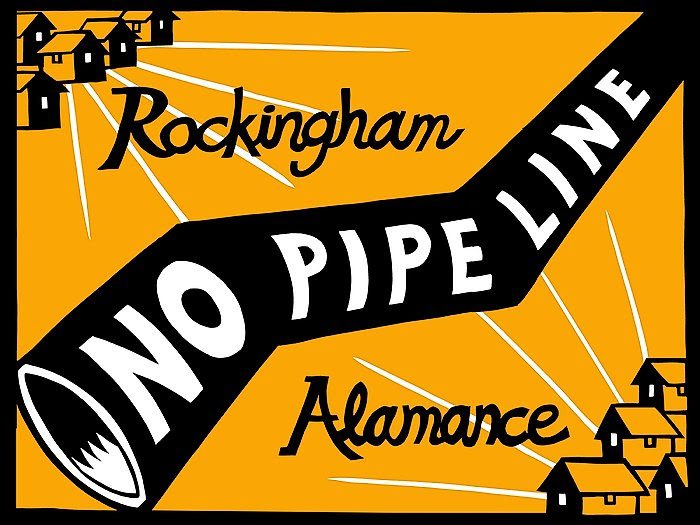 The Mountain Valley Pipeline project, a fracked gas pipeline ending in Virginia, is being extended to include an additional 70 miles, going through Rockingham and Alamance Counties. The pipeline would cross streams, and run adjacent to the Haw through parts of Rockingham and Alamance counties. Landowners who refuse to sign contracts could face the pipeline going through their land by eminent domaine.   MVP has not yet gotten the more than 20 federal and state permits needed to proceed – we are getting out in front to gather information and organize resistance. See proposed route and read more : http://hawriver.org/river-issues/mountain-valley-pipeline-proposal

Posted in:
News
Read more...
0 comments
---
News
Read more...
0 comments
---
News
Read more...
0 comments
---
News
Read more...
0 comments
---