Tickets Are On Sale Now!
Thursday, September 5th – Carrboro Century Center: 6:30-9:30pm
The Haw River Assembly is bringing the nationally recognized Wild & Scenic Film Festival to Carrboro! Join us for a night of environmental and adventure films that depict the beauty of the natural world, the challenges facing our planet, especially climate change, and the work communities are doing to protect people and the environment. The films inspire activism and call us all to protect the places we love. *Please note that some films may not be suitable for younger children.
List of Films We're Showing (there will be one intermission)

In Perpetual Motion
Australian adventure photographer, Krystle Wright, captures the stunning beauty when time stands still for just a moment
Climbing Out of Disaster
In the immediate aftermath of Puerto Rico'
s Hurricane Maria, a group of  local climbers bands together to use their skills and knowledge to help communities survive and begin the work of rebuilding.
Meet the Real Wolf  Instead of it's fearful image in fairytales, meet the apex predator who becomes the protagonist, changing the narrative of the ecosystems they are rebuilding. Animated
 Great Old Broads for Wolves
Women who find their voice to fight to keep southwestern Colorado's wilderness an intact and natural
environment, and where wolves can live once more.
Too Precious to Mine  The Havasupai  have lived at the bottom of the Grand Canyon
for centuries. But now, uranium mining on the canyon's rims is putting the tribe's drinking water and its way of life at risk. What would you do to protect your home?
 Ashes to Ashes  From a small community in Northeast Alabama, down to Mobile Bay, we see  the impact caused  by tons of coal ash stored in unlined pits that ends up in streams and rivers. Like Waterkeepers across the nation, Alabama's Riverkeepers are fighting coal ash pollution.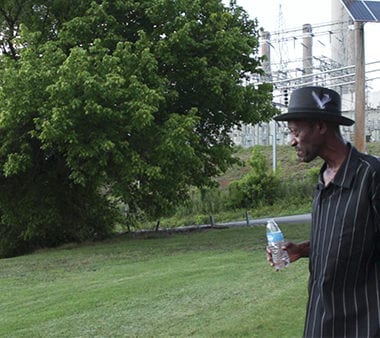 Flipping the Switch
  LeeAnne Walters led a citizens' movement that tested the tap water in Flint, Michigan, and exposed the Flint water crisis., compelling the local, state, and federal governments to take action for clean water.
Intermission
Moonline 
  When night falls on the Alps, one of the best speed riders in the world illuminates the darkness with his thrilling ride through the mountains.
Cowboys and Scientists:   Working together on a ten thousand acre working cattle ranch in Florida's Northern Everglades, these cowboys and scientists are making transformative discoveries  to reshape our misconceptions about agriculture, sustainability, and conservation in the 21st century.
Resilience at the Roots
  A community in El Salvador who, after fleeing government repression, returned to their coastal lowland  surrounding the Bay of Jiquilisco only to see their homes destroyed by hurricanes. They recognized that these storms were linked to climate change and loss of protective mangrove forests, and  began to organize. Today, they have created vibrant, democratic communities to protect and restore their natural resources and ecosystems – a global model for climate justice.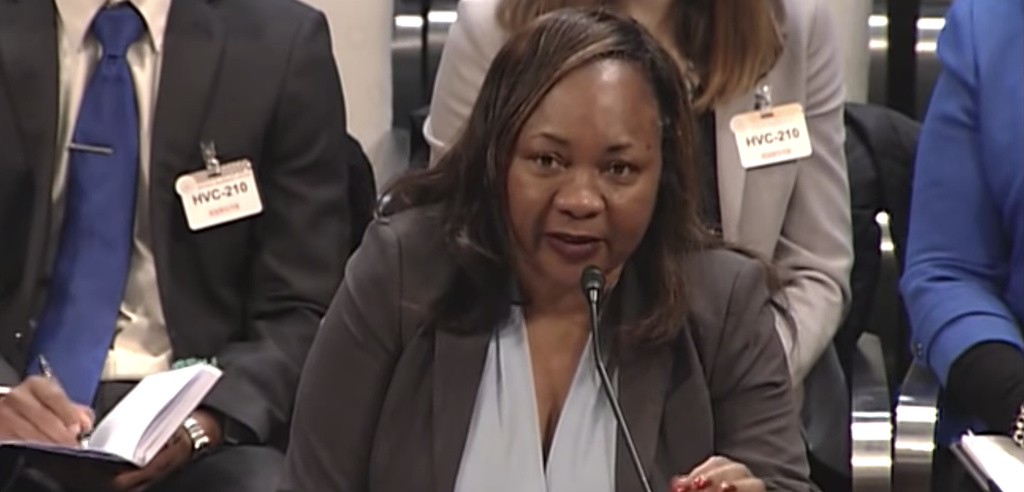 The Accidental Environmentalist: Catherine Flowers a Lowndes County, Alabama activist  became passionate about the environment when she found out that tropical diseases, like hookworm,were showing up in her community because of sewage treatment problems. Her journey to solve problems at the intersection of poverty, climate change, and politics has taken her from the Alabama Black Belt to Washington DC
Our National Parks belong to everyone. So why are they so white?
As the broader conservation movement continues to struggle with diversity and inclusion, this film shows the troubling history of discrimination in  our public lands  -and we meet the conservationists of color who are trying to change the parks' future.
In southwest Morocco on the edge of the Sahara desert,   fog envelopes the nearby mountains.   With groundwater levels dropping due to overuse, drought and climate change, the challenge to get enough water was becoming harder each day for villagers. Thanks to an exciting innovation, water is now provided through the world's largest functioning fog collection project, setting an example for other projects globally.
New View of the Moon
  – Watch as Wylie Overstreet takes a telescope around the streets of Los Angeles to give passe
rsby an up-close look at a familiar object: a new view of the moon.
Doors open at 6:15 pm, and films start promptly at 6:45 pm.
Come early to visit with friends and check out the work of partner organizations. Popcorn included, and dinner options from Vimala's Curryblossom Cafe available for purchase! Beer and Wine available for purchase from Steel String Brewery. Proceeds benefit the Haw River Assembly! Purchase raffle tickets to win prizes.
Thanks to our Wild & Scenic Film Festival Sponsors! 
River Defenders:
Weaver Street Realty
Great Outdoor Provision Company
The Jester Group
River Supporters: 
   Fifth Season Gardening Company
Dogwood Alliance
Haw River Canoe & Kayak Company
Townsend Bertram & Company
And
Peter Theye Electric
Epting and Hackney, Attorneys at Law
National Partners:
CLIF Bar – EarthJustice – Klean Kanteen – Peak Design – Sierra Nevada Brewing Company